Move 12 hours worth of dirt in an 8-hour day with Trimble— the company that invented grade control.
Machines move dirt, but information moves mountains. Stay informed and stay profitable with software from Trimble.
Your Construction Technology Provider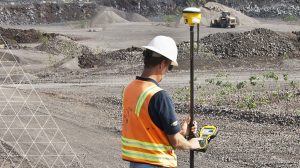 For over 15 years, our mission has been
 dedicated to creating partnerships in productivity by providing reliable, innovative, efficient, and cost-effective solutions for the construction industry. Our professional staff has over 125 years of experience in the surveying, engineering and construction industry. We are a complete one-stop-shop, working on projects from designing, bidding, modeling and final construction.
SITECH Midwest, LLC is the Trimble Heavy and Highway dealer for all of Illinois, the south and west half of Missouri, counties of Lake and Porter in northwest Indiana, the county of Cherokee in Kansas, and the county of Ottawa in Oklahoma. SITECH Midwest is part of the network of SITECH dealerships—a global distribution network offering a comprehensive portfolio of construction technology systems.
Get started today! Adopt construction technology and accelerate your company's growth.