Your Construction Technology Provider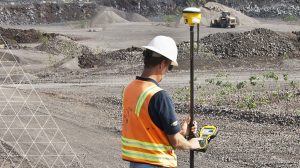 SITECH Mid-America is now servicing the St. Louis metro area, major portions of Missouri and Southern Illinois. Visit our new site or call 618.314.8105.
SITECH Midway is now serving Eastern Iowa, Northeast Missouri, and Northern and Central Illinois including the Chicago Metropolitan area, and Lake and Porter counties in northwest Indiana. Visit our new site or call 847.931.0095.
Move 12 hours worth of dirt in an 8-hour day with Trimble— the company that invented grade control.
Machines move dirt, but information moves mountains. Stay informed and stay profitable with software from Trimble.
Get started today! Adopt construction technology and accelerate your company's growth.